11.08.2022 234
How to buy cheap boost in WoW, ESO, Destiny 2, and other online games?
---
We've made it even easier to save more money on our boosting services. All you need to do is sign up for an account on our website: it takes a couple of minutes to create one. Right after you've made it, you'll get access to our bonus points that will make your shopping with us even more pleasant! There's a $5/€5-worth bunch of bonus points for anyone who has verified their account – you can use it with other discounts and you can get it now!
Let's take a closer look at how you make an account and how you get discounts with it!
How to make an account?
It's very simple and takes a couple of minutes. The whole process can be divided in 5 steps.
1. Log in / sign up button
Find the "Log in or sign up" button at the top right of the screen on the home page. Press it.

2. Pop-up window
You get a Log in pop-up window. If you haven't made an account yet, press the Sign up button, the right one.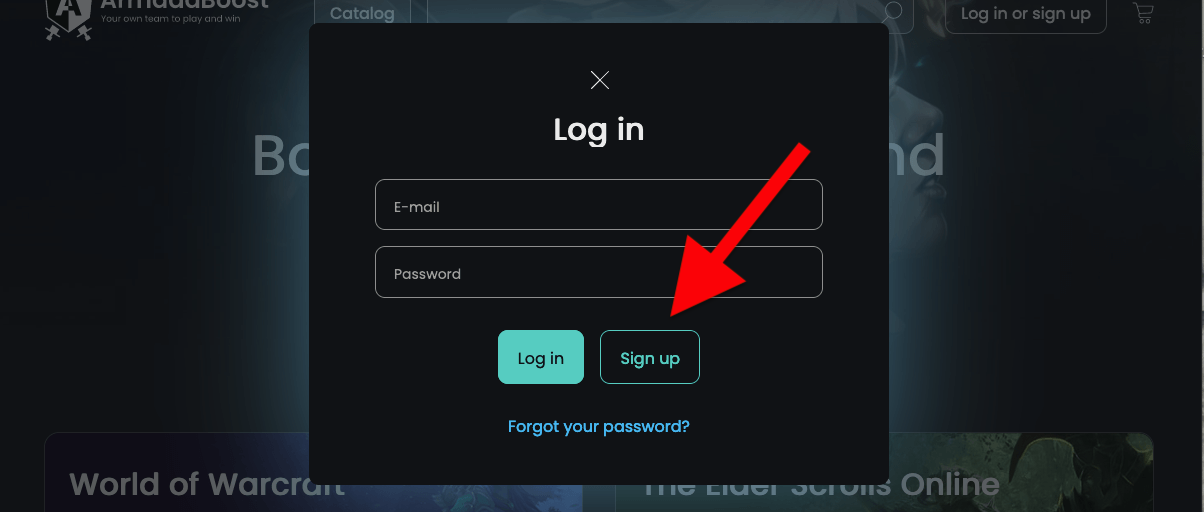 3. Sign up window
Now you have the Sign up window. Enter your email (the one you use frequently and remember the password from), think of a password and repeat it below.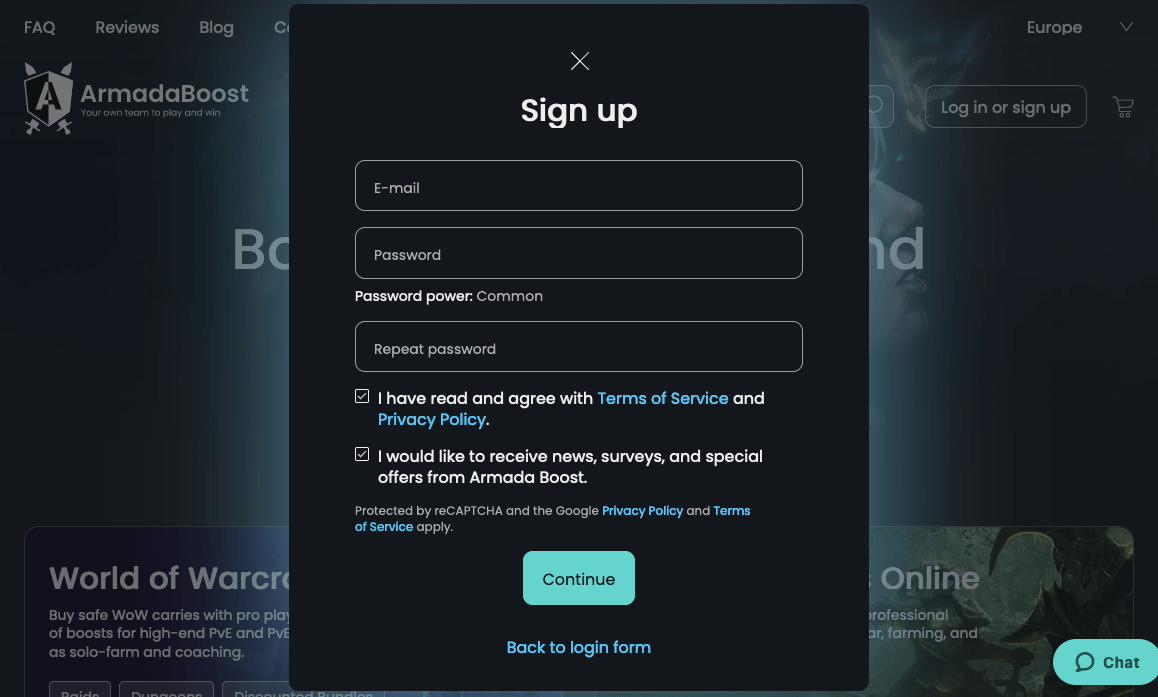 4. Verify email
Now you're taken to the account overview page. There you see the notification asking you to verify your account via an email that we've just sent you. Please do that right away, since it's very important for your account to work properly.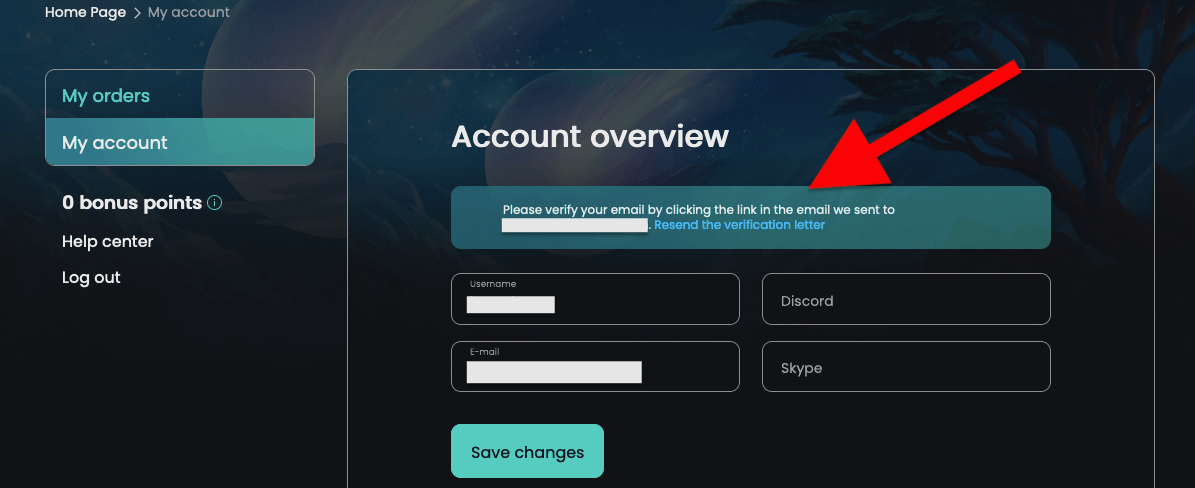 5. Finishing up
Go to your email inbox and find a message from ArmadaBoost. It might take it a couple of seconds to arrive. Sometimes it can be put into spam, trash, or other folders by mistake. Find it, open it, and press "Click to activate your account".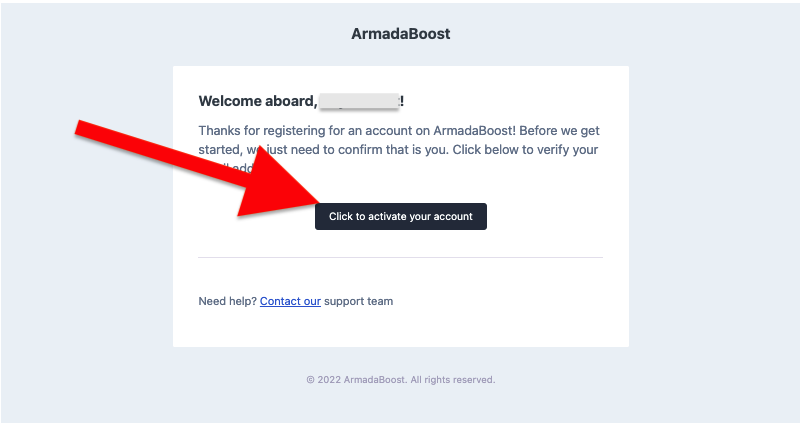 And that's it! If you haven't received the verification email or have some other questions about the account creation, don't be shy to
get in touch with us
. Now that we're through with making an account, let's learn how to use it to get discounts on our products.
Ok, I made the account – how to get discounts?
Now that you have an account, you have a bonus points counter there. As a welcoming gift you get 500 points for confirming your email. You can find them on the left on the account overview page:

Basically, bonus points are how you get discounts. 100 bonus points are equal $1 or €1, depending on your region. You get 500 bonus points for verifying your account, so you can have your first purchase with a $5/€5 discount!
Mind that you can pay with bonuses for up to 50% of the final price. For example, if your order's total price is $10, you can pay for half of it with bonuses ($5 or 500 bonus points). If you have, say, 600 bonus points, you won't be able to use all of them, because that would be $6, which is more than the half of the price (60%, to be more precise).
To put it simple: with bonus points you can make the total price lower by up to 50%. Make it half as little. Isn't that awesome? Let's figure out how to earn those bonus points.
How to earn bonus points?
That's pretty simple: you earn them as you make purchases on our website. For each dollar/euro that you spend, you get 5 bonus points. Hence, to get 100 bonus points you need to spend just $20/€20.
You're free to use your bonus points as you wish. You can accumulate them and use them all at once at some point (if they don't exceed 50% of the total price, of course), or use them every time you make a purchase. Just don't forget that you have them – make sure to check the remaining amount of points every now and then to make most out of your experience with ArmadaBoost!
***
So, that's it! Simple, right? If you still have questions or just want to learn more about making an account or using bonus points, please don't be shy and get in touch with us right away!