BUYING THIS BOOST, YOU GET:
ESO CRAFTING SKILLS of your choice MAXED for your character
ITEMS and GOLD acquired by your character during the boost
ACHIEVEMENTS and UNLOCKS

PLATFORM DISCLAIMER
Please note that the price might vary depending on the platform you play on. To make sure the price you see here applies to your boost please contact us before you make a purchase.
MORE ABOUT ESO CRAFTING SKILLS BOOST
As players advance through ESO, they soon realize that various consumables make their lives a lot easier. Doing a Dark Brotherhood contract without a proper poison? Forget it. Cracking that extra-protected safe for the Thieves Guild without an invisibility potion? No way. And of course, even thinking of beating a veteran dungeon without some proper gear is akin suicide.These include potions, gear with specific traits, weapons and many other items. While all of these can be purchased through guild stores spread throughout Tamriel, making them yourself would be much easier (and cheaper, in most cases).
Unfortunately, leveling up those professions is just no fun. Running around looking for alchemical reagents? Scanning through every corner of Tamriel in search of Rune Stones? Breaking your keyboard crafting some junk shields just to level up Woodworking by a few per cent? These don't sound like fun at all.
What does sound like fun, though, is letting our top qualified boosters do the job. You can enjoy something more meaningful in the meantime. And the only thing you'll have to do is enjoy the fruits of their labour!
WHAT DOES ESO PROFESSIONS BOOST INCLUDE?
Our professionals will log in on your account and do the necessary activities over and over again, till the profession is maxed out. Usually it happens when you hit level 50. All the gold, gear and resources collected in the process will stay on your account or get sold to the vendors, whichever you prefer. Just make sure to let us know in advance, before purchasing the boost. Of course, all of that will be performed in the timeliest manner possible. Our boosters know every shortcut and every hidden mechanic that will ensure the swiftest completion there can possibly be. Oh, and the sooner you purchase it - the sooner they can begin!
WHAT MAKES ARMADABOOST ESO CRAFTING BOOST SO SPECIAL?
Let's face it, we're currently the best on the market. Our prices per skill point are among the lowest out there, and our boosters are among the most qualified out there. All of that because we only employ the best. Our highly trained professionals know everything there is to know about the game, so when they handle an order, it is performed in the smartest way that can possibly be. They know where the resources spawn, so they waste no time running around the locations looking for random flowers and ore veins. They know how to optimize the leveling itself, so spending decades crafting low-level shields is no longer necessary. Should you wish to get some more gear, btw, our list of gearing boosts is just for you. And last but not least, they're interested in making the best impression on you, dear customer. Just like ourselves, really. If you're still not convinced, check out our many positive reviews and feedback left by other customers. They made the right choice, and so should you! Purchase ESO professions leveling today, to make sure our top boosters begin it as soon as possible!
Have more questions? Feel free to contact us!
HOW DO WE DO THIS BOOST?
We receive your order and contact you within 15 min after that
We discuss details with you (realm, character's name, etc) and schedule your boost
At the appointed time our pro player logs into your account and starts doing the boost
If you need to log in the game during the boost, please let us know in advance so we could notify our player
HOW SOON DO WE START?
It usually starts within 10-15 minutes but it can vary due to various factors like an increased demand. To get a precise timeframe please contact us.
HOW LONG WILL IT TAKE?
It strongly depends on your current progress and the chosen options. Please contact us to get a more precise timeframe.
WHAT IS TOP PRIORITY?
You get the first available team without having to wait in a queue. You can learn more about this option by messaging us.
WHAT ARE THE REQUIREMENTS?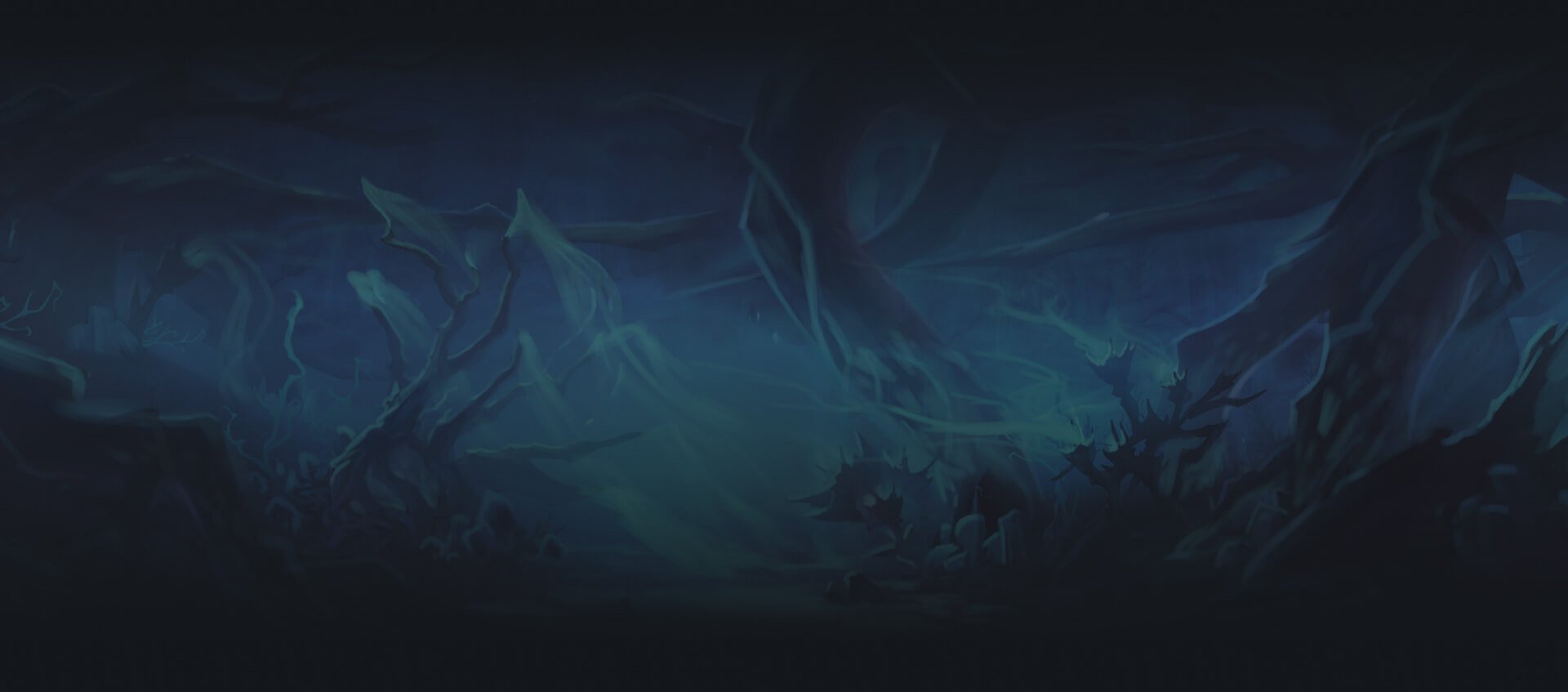 FAQ
How do I buy?

First, you find the service you need in our catalog: you can either navigate our categories or use the search box. After that you select all the options you need (you can always consult us to learn more about them) and add the product to the shopping cart.

As soon as you've added all the products you wanted, go to the cart and proceed to the checkout. There you add your payment details, make the purchase, and that's it! After that you can right away get in touch with us or wait until our customer support does it!
What payment methods can I use?

We have numerous payment options. On the website you can pay with a card. If you want to pay with a payment system like PayPal or crypto currency, or any other payment method – contact us directly to arrange that.
What's next after I've made the purchase?

We'll need more details from you to start doing your order. Depending on the game you've bought the boost for and the options you've chosen, it might be a character name, account login, etc..

To get those details we'll contact you soon after you've finished the payment. If you want to speed it up, you can contact us yourself right away – see our contacts to choose the suitable method:

Discord – ArmadaBoost#2020 (A and B capital)
Skype – live:ArmadaBoost
Email – support@armadaboost.com


! For Discord users: we encourage you to add us yourself after you've made the purchase. Since we have reached 1'000 contacts, Discord won't let us add you and it will take us slightly longer than usual to get in touch with you. To speed things up, please add us yourself.
How can I save money?

The best option is to use bonus points. If you have an account on our website, you automatically collect bonus points after each purchase. You can later use them to pay for up to 50% of the order.

We also have lots of various sales and discounts that happen from time to time. Most of them are exclusive to people who have subscribed to our newsletter. If you'd like to stay in the know and receive all the news about our special offers – including secret ones that are subscriber-only – just create an account on our website.
Can I schedule my boost?

Absolutely!

You can choose the time when we will perform the service for you.

Although, while most of our boosts can be scheduled for any time you want, some services, especially the ones that require involvement of large amounts of people, might require more complex scheduling. In such cases we will offer you a variety of available time slots and you will choose the best fit for you.
Who will be my booster?

In our strive to perform the best possible services for our customers we take it very seriously when it comes to choosing who to work with. Only the most reliable and efficient player has a chance to be assigned to your order. This way we ensure that your boost will be completed in timely manner and as safely as possible.
How do I get updates about my order?

All the important information will be passed to you through the contact details you've provided us with. However, if you have any questions or just need a heads up about the progress of your boost, you're more than welcome to message us anytime, our support is there for you 24/7 (literally, even during the deepest night)!
What are the benefits of account on your website?

Signing up for an account returns you lots of benefits:

collect and use bonus points;
check your order's status online;
make purchases with a couple of clicks;
see your order history all in one place;
learn about special offers first.

To learn more about your account's features, you can always contact us.
What personal information do you store?

We only store your contact details like email, Discord tag, etc.. We never store your payment details though, as well as anything else not mentioned above.
How do I navigate my account?

There are several places of interest in your account. Let's take a closer look at them.

My orders page: it stores your order history. You can see details of every order you've made with us. There you can also do the "order again" which automatically creates a new order with the same contents as in the chosen previous order.

My account tab: you can change your contact details here, set/change your username, and change password.

Bonus points section on the left: shows you how many bonus points you've already collected. It helps you understand the size of the discount you can make with them for your next order.

Help center: if you have any questions regarding your account or anything else, this button will connect you with one of our friendly support agents in the website chat.

What is Bonus Points?

Bonus Points is our special currency that can be accumulated in your personal account and used to pay for our products instead of real money. With them you can pay for as much as 50% of the order's price.

You can create a personal account any time by clicking "Log in or sign up" button at the top right corner of the website.
If you've already made a purchase on our website, that means you already have an account, you just need to claim it by confirming your email. The same email that you used during checkout (check spam folder if you don't see the letter).

How to earn Bonus Boints?

You earn them automatically by making purchases on our website. Bonus Points are stored in your account and you can always check the amount by visiting your profile on our website.
For every dollar/euro that you spend you get 5 Bonus Points.
You are also gifted 500 Bonus Points for confirming your email and participating in special events that we announce now and then in our weekly newsletters.

You can create a personal account any time by clicking "Log in or sign up" button at the top right corner of the website.
If you've already made a purchase on our website, that means you already have an account, you just need to claim it by confirming your email. The same email that you used during checkout (check spam folder if you don't see the letter).

How to spend Bonus Points?

As long as you're logged in to your personal account, when you reach checkout, you'll find the option to choose how many Bonus Points you can use. You can use as many of them as you want to pay for up to 50% of the order's price.
100 Bonus Points = 1 dollar/euro when you spend them at checkout.

You can create a personal account any time by clicking "Log in or sign up" button at the top right corner of the website.
If you've already made a purchase on our website, that means you already have an account, you just need to claim it by confirming your email. The same email that you used during checkout (check spam folder if you don't see the letter).
Is my money safe with you?

Yes, your money is safe with us, because it is in our best interest to keep it safe. We've protected our website with modern security protocols to keep your payments and personal data safe.

Since we're an officially registered company and we have an excellent reputation, we can't disregard the payment safety and we do our best to keep it all very secure.

Are your products legal?

Yes, boosting services are legal. Both for those who buy and sell them. There are no laws that restrict any in-game boosting in any country.

Except for the Republic of Korea (aka South Korea) – if you happen to live there, get in touch with us to learn more about the legality of boosting in your country.
Is my account safe with you?

Yes, your account is safe with us. We only hire people with impeccable reputation to make sure they won't ever do anything bad to your account and in-game belongings.

Since we're an officially registered company and we have an excellent reputation, we can't disregard the account safety and we do our best to keep all our procedures secure.

That said, there's always a risk that the company that owns the game might decide to penalize accounts of people who buy or sell boosts there. We take all the precautions to reduce that risk to as low as possible.
Can I have a refund?

Yes, you can.
Although it's unlikely that you'll be disappointed with the quality of our service, everyone sometimes makes mistakes and if it's us who did something wrong, we'll do our best to make up for that. Even if it takes a full or partial refund.

Also, you can request a refund even if there's nothing wrong but you just need the money back for whatever reason. However, if the boost has already started, we won't be able to send you the full amount because our players still need their pay for the work they've already done.
How do I request a refund?

Just message us via any method of your preference. Tell us that you need a refund and our customer support will help you with that.
How long does it take to refund money?

We send the money back within 2 workdays.
After we've sent the money, everything depends on your bank. Different banks complete transactions at different speed, so you might consider asking your bank's representative about the estimated delivery time. On average customers receive a refund within a week – they rarely have to wait longer than that.
What is ArmadaBoost?

ArmadaBoost is one of the most respected boosting stores currently on the market. We have been in business since 2017 and have earned lots of experience and fans after all those years. You can find hundreds of reviews that we've collected throughout that time on our Trustpilot page.

We offer boosting services in a wide range of games: World of Warcraft, Elder Scrolls Online, Destiny 2, Diablo games, and so on. We help players with lots of different activities: it can be a character/account leveling, obtaining some rare item, defeating a challenging boss for you, and so on.
How can ArmadaBoost be of use to you?

If you don't have enough time to play or if you're just new to the game, you might find yourself in a situation when you need help with some challenge. That's where we come in: our professional players do the hard work for you and remove the obstacle that made your experience with it less pleasant than you expected.
What makes ArmadaBoost stand out of the competition?

Our support is always friendly and ready to respond fast 24/7. Our prices are lower than average because we update them daily. Our pro players are reliable and complete objectives fast because we'd choose to pay more to great players and make your experience awesome than pay less to worse ones and deliver bad quality.